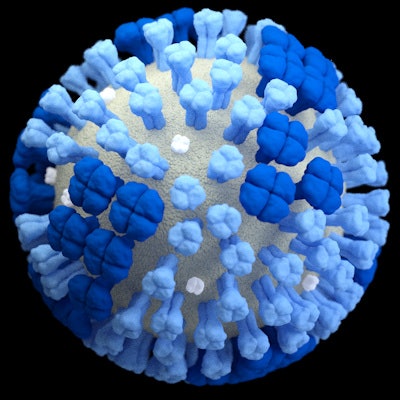 Bruker has unveiled in Europe the FluoroType SARS-CoV-2/Flu/RSV winter four-plex polymerase chain reaction (PCR) panel, which detects the SARS-CoV-2 virus, influenza A and B viruses, and respiratory syncytial virus (RSV).
The panel has been validated for nasopharyngeal swabs, oropharyngeal swabs, and saliva samples. The kit includes all reagents to generate up to 96 PCR result panels in less than two hours after nucleic acid extraction, the company said.
The FluoroType SARS-CoV-2/Flu/RSV panel can be used with Bruker's FluoroCycler XT real-time PCR system or with other real-time thermocyclers. The panel is validated for use on Bruker's GenoXtract (GXT) automated nucleic acid extraction devices with associated Bruker RNA extraction kits and for Qiagen extraction chemistry, as well as for the saliva workflow without RNA extraction, the firm added.