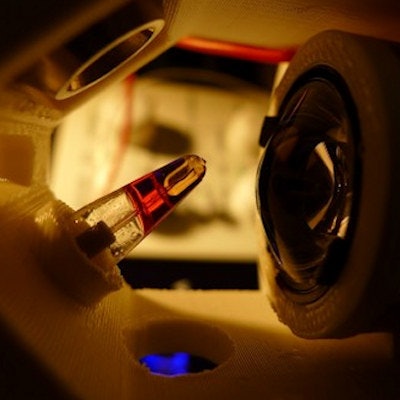 The U.S. National Institutes of Health (NIH) has selected a COVID-19 rapid test from Rover Diagnostics and Columbia Engineering for phase I of the Rapid Acceleration of Diagnostics (RADx) initiative.
The affordable, portable, and fast point-of-care Rover test provides reverse transcription polymerase chain reaction (RT-PCR) results in eight minutes with accuracy that matches laboratory-based tests. The RCR, weighing 2 lb, can be used by anyone due to sample preparation techniques developed at the lab of Columbia biomedical engineering professor Sam Sia, PhD. The approach combines thermal cycling and uses a photothermal process that relies on nanoparticles to generate heat from inside.
The Rover platform can also test for a broad range of infectious diseases including flu, strep, and other viruses that require fast diagnosis. Its sensitivity is higher than with other types of tests such as isothermal, antigen, and CRISPR, according to Rover.
The Rover team is among 33 companies to advance to RADx's phase I level.