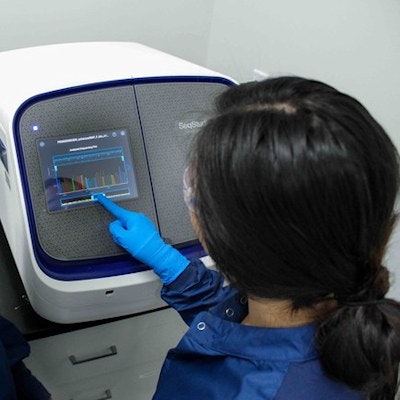 Diagnostics firm BillionToOne has received emergency use authorization (EUA) from the U.S. Food and Drug Administration (FDA) for its qSanger-COVID-19 assay, a SARS-CoV-2 test that obviates the need for RNA extraction.
In contrast to other molecular assays that utilize RNA extraction and quantitative reverse transcription polymerase chain reaction (RT-PCR) techniques, qSanger-COVID-19 assay uses a different set of instruments and chemicals from existing tests, according to the company. It can be easily adopted with minimum training at any laboratories with Sanger sequencers, BillionToOne said.
The company said that it utilized Swift Biosciences' custom manufacturing and distribution capabilities to complete development of the tests and initiate international distribution in May. Brazilian medical diagnostics laboratory DASA has adopted the qSanger-COVID-19 assay, BillionToOne said. In addition, BillionToOne and Swift said they are working together with multiple clinical laboratories in the U.S. and around the world to help them adopt the testing protocol.