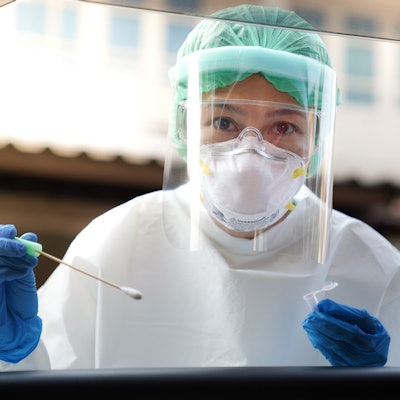 Biocept is making 10,000 nasopharyngeal specimen collection kits available for reverse transcription polymerase chain reaction (RT-PCR) testing for the SARS-CoV-2 virus.
Securing specimen kits for RT-PCR testing has been challenging for Biocept and other providers, the company said. But it has gathered swabs and reagents and assembled them; once specimens are taken the kits can be sent to Biocept's San Diego laboratory and results will be returned to ordering physicians in 24 to 48 hours, the company said.
Biocept is also working to develop its own specimen collection kit, which it hopes to make available in the third quarter of 2020, it said.