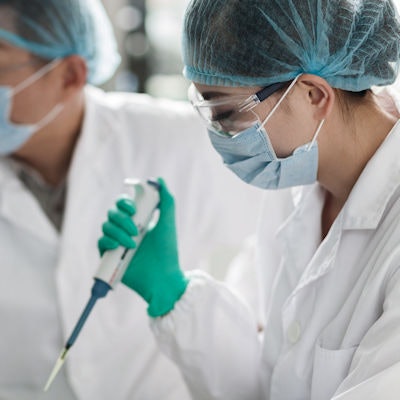 Fulgent Genetics and Curative have received emergency use authorization from the U.S. Food and Drug Administration for their reverse transcription-polymerase chain reaction (RT-PCR) tests to detect the novel coronavirus.
The Fulgent COVID-19 RT-PCR test can detect SARS-CoV-2 nucleic acid in upper respiratory specimens, while the Curative-Korva SARS-CoV-2 Assay from KorvaLabs is approved for use with oropharyngeal swabs, nasopharyngeal swabs, nasal swabs, and oral fluid specimens.
Both tests are intended for qualitative detection and limited to use in Fulgent Genetics' and KorvaLabs' laboratories, respectively.
The two California-based companies are supported by products from Zymo Research. In particular, Fulgent's test utilizes Zymo's Quick-DNA/RNA Viral Kit for sample processing, according to Zymo.