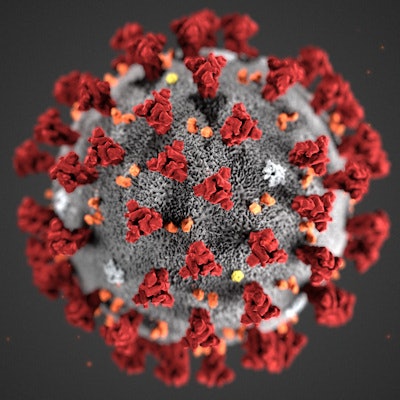 Patients who have apparently recovered from COVID-19 may later test positive for the novel coronavirus when evaluated with reverse transcription polymerase chain reaction (RT-PCR) tests. This may mean patients can still be carriers of the virus even after they meet basic hospital discharge criteria, according to a study published online May 28 in JAMA Network Open.
The study, conducted by researchers at Zunyi Medical University in Zunyi, China, found that 11 of 69 patients with COVID-19 had positive RT-PCR results nine to 17 days after discharge. The results were published in a research letter.
The patients with recurrent positive test results had no substantial differences in terms of demographic and baseline clinical characteristics, including age, the presence of comorbidities, and the median duration of hospital stay, the researchers found. Those in the recurrent group exhibited a larger number of initial symptoms, were more likely to exhibit fatigue, and had higher creatine kinase levels, although the authors cautioned that further verification of these results is required because of the limited number of patients.
"We suggest that medical institutions should pay attention to the follow-up of discharged patients by closely monitoring their RT-PCR results, even if they have been in quarantine for 14 days," wrote co-lead author Rujun Hu, PhD, of Zunyi Medical University, and colleagues.
The results bolster a smaller previous study that found that four Chinese medical personnel who had recovered from COVID-19 had positive RT-PCR test results five to 13 days after discharge. Another smaller study from Yale University found that eight of 16 patients treated for mild COVID-19 still tested positive for the virus up to eight days after symptoms resolved.
Compared with these previous studies, the current study had a larger sample size (69 patients) and tested the recovered patients later -- up to 17 days after discharge.