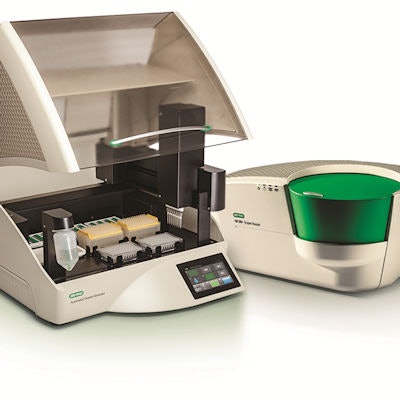 Bio-Rad Laboratories has garnered emergency use authorization (EUA) from the U.S. Food and Drug Administration (FDA) for its droplet digital polymerase chain reaction (ddPCR) test for SARS-CoV-2.
The test runs on the company's QX200 system. Bio-Rad believes that its ddPCR technology is more sensitive than conventional real-time quantitative PCR (qPCR) technology for detecting SARS-CoV-2, the virus that causes COVID-19. Whereas qPCR tests measure viral load, ddPCR directly counts virus particles, which brings more certainty to the diagnosis, Bio-Rad explained.
Bio-Rad also markets a SARS-CoV-2 test for immunoglobulin G, A and M antibodies (IgG/IgM/IgA), which has an EUA from the agency.