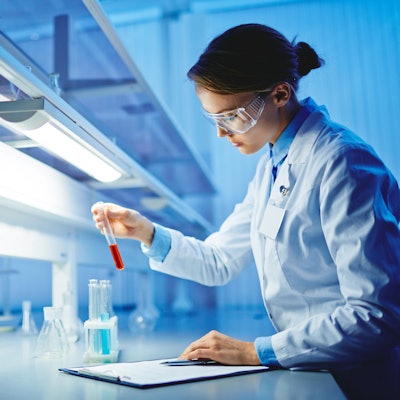 Are healthcare providers and the public putting too much faith in the accuracy of diagnostic tests for COVID-19? An article published April 9 in Mayo Clinic Proceedings warns that a second wave of novel coronavirus infections could occur among individuals who believe they are in the clear because their COVID-19 test was negative.
In the article, the authors maintain that the sensitivity and other aspects of reverse transcription polymerase chain reaction (RT-PCR) testing for COVID-19 have not been clearly reported. RT-PCR testing is most useful when tests are positive, but it's less useful for ruling out infection with SARS-CoV-2, the virus that causes COVID-19. Therefore, a negative RT-PCR test does not mean a person is free of the disease, noted Dr. Priya Sampathkumar of the Mayo Clinic in Rochester, MN, in a release.
Diagnostic RT-PCR tests for COVID-19 can have sensitivities of 90%, but this still means that the test will miss many infections, especially as testing capacity ramps up. This has major implications not only for the public but also for healthcare professionals, according to the authors.
They urge public health officials to follow principles of evidence-based reasoning regarding diagnostic test results and how to handle false negatives. They offer four recommendations:
Continue to follow preventive measures such as physical distancing, handwashing, and surface disinfection regardless of risk level, symptoms, or COVID-19 test results. Universal masking of healthcare providers and patients may be necessary.
Minimize the risk of false-negative results by developing more sensitive tests -- or combinations of tests. Better RT-PCR tests, as well as serological assays that measure antibodies to SARS-CoV-2 in the blood, are needed.
Assess the risk levels of individuals prior to testing, and view negative results with caution, especially in people at high risk of COVID-19 and in areas where the virus is prevalent.
Develop risk-stratified protocols to manage negative COVID-19 test results.
The authors concluded that while negative RT-PCR test results may be reassuring for low-risk individuals, those at high risk of infection should continue to take additional measures such as extended self-isolation. Also, providers should consider factors such as chest x-ray or CT scan results and contact history in guiding care decisions for those at high risk.