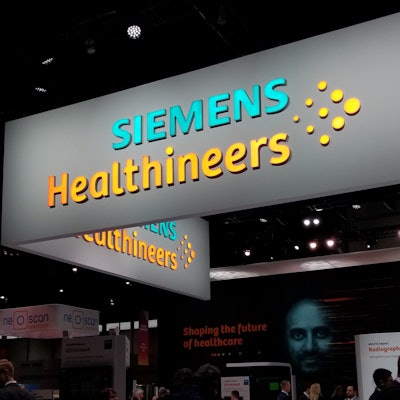 Siemens Healthineers has created a fast-track diagnostics (FTD) test kit to help identify patients with COVID-19.
Siemens optimized the FTD SARS-CoV-2 assay test kits for the BioMérieux EasyMag extraction system and Applied Biosystems 7500 real-time polymerase chain reaction (PCR) thermocycler. The new kits mirror the workflow of other FTD kits from the company and can be used with FTD Respiratory Pathogens 21, the company's molecular testing panel for acute respiratory infections.
The kits have already shipped to sites in the European Union for research use only. Siemens has also applied for emergency use assessment and listing from the World Health Organization and emergency use authorization from the U.S. Food and Drug Administration.