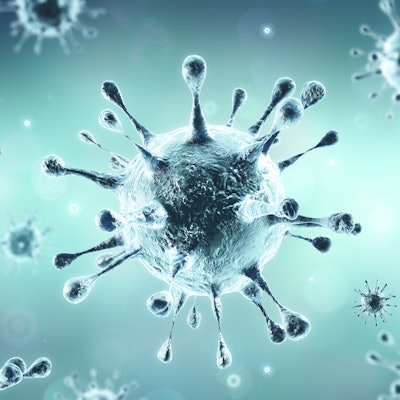 Patients who recover from SARS-CoV-2 based on tests of throat swabs may still have positive results in sputum and feces samples, according to a study from Beijing published online March 30 in the Annals of Internal Medicine. The findings imply that testing of more body sites is needed.
The discharge of patients who developed COVID-19 is typically based on negative results for the virus using throat swabs tested with real-time quantitative fluorescence polymerase chain reaction (PCR) technology.
"Whether testing of multiple body sites is important when considering patient isolation has not been thoroughly studied," Dr. Fujie Zhang, PhD, director of the department of infectious diseases at Beijing Ditan Hospital/Capital Medical University, and colleagues noted.
For the retrospective study, the researchers evaluated a sample of 133 patients with COVID-19 who had been treated at Beijing Ditan Hospital and had undergone follow-up testing. Per hospital policy, patients may be discharged if they meet the following criteria:
No fever for more than three days
Resolution of respiratory symptoms
Substantial improvement on chest computed tomography scans
Two consecutive -- taken at least 24 hours apart -- negative real-time quantitative fluorescence PCR tests of respiratory samples
Of the 133 patients, 22 had positive results in virus or sputum samples after their pharyngeal samples turned negative, the authors reported. Positive results were reported up to 39 days in sputum and 12 days in feces.
This begs the question: Are patients with negative throat swabs truly virus-free? The authors also stressed, however, that the fact that the fecal and sputum samples were positive does not mean the patients are still contagious.
Other studies have shown that patients can have a negative throat swab followed by a positive one after discharge, and the clearance kinetics of the virus have been under review.
"These results warrant further study, including the systematic and simultaneous collection of samples from multiple body sites and evaluation of infectious risk," Zhang and colleagues wrote.