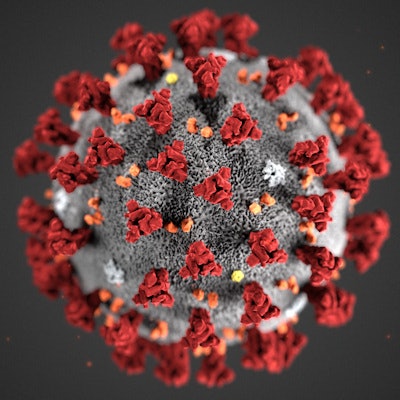 Sentinel Diagnostics has developed a new assay that is now available for detecting the novel coronavirus disease (COVID-19).
The company's Stat-NAT COVID-19 assay is a freeze-dried, ready-to-use, real-time polymerase chain reaction (PCR) mix that can detect the presence of the SARS-CoV-2 virus, which causes COVID-19, in human respiratory tract specimens in about 90 minutes.
The kit uses Sentinel's Stat-NAT technology, which stabilizes the activity of the PCR mix to boost shelf life and improve performance and is customizable for all nucleic acid testing (NAT) systems, Sentinel noted. The company developed two versions of the kit: Stat-NAT COVID-19 HK is based on the Hong Kong protocol, while Stat-NAT COVID-19 B follows the Berlin protocol.
Both kits have been validated on the most common PCR instruments and have been tested on human respiratory tract specimens that have been positive, according to the company.
In other news, Sentinel has expanded its molecular diagnostics portfolio by adding new real-time PCR tests that are available for a variety of clinical applications in virology, post-transplant monitoring, hospital-acquired infection detection, and pharmacogenetics applications.
Additionally, Sentinel plans to launch an end-to-end, fully automated test for PCR-based molecular diagnostics in the fourth quarter of 2020. It will be a flexible, fast, compact robotic workstation that will automate sample preparation and include two real-time thermal cyclers to manage all the steps from start to finish, according to Sentinel.
Both COVID-19 kits will be available on the new workstation.