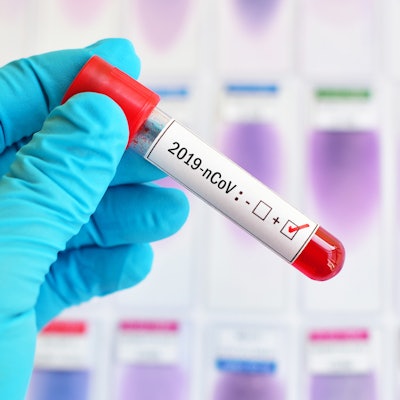 Stanford University's Clinical Virology Laboratory has begun using a diagnostic test that it developed in-house for SARS-CoV-2, the virus that causes COVID-19.
The test is being used for patients at Stanford Health Care and Stanford Children's Health who are suspected of having COVID-19. It uses reverse transcription polymerase chain reaction (RT-PCR) to identify the presence of viral RNA and delivers results in 12 to 24 hours, Stanford said.
The test was developed by Dr. Benjamin Pinsky, PhD, of the university's school of medicine, who began working on it with a team of colleagues in late January.
The new test's launch comes after the U.S. Food and Drug Administration (FDA) on February 29 announced a new policy for the use of diagnostic tests by U.S. laboratories that meet certification guidelines for high-complexity testing. The new policy allows them to begin using in-house developed tests for the virus before securing FDA approval through an emergency use authorization, Stanford said.