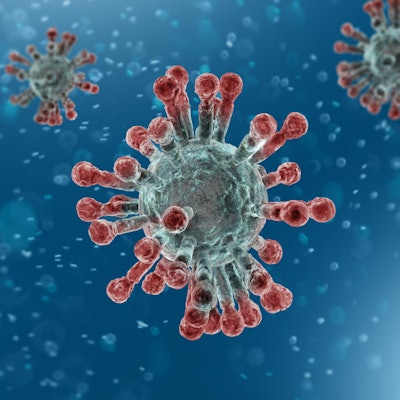 Scientists in Hong Kong and China have developed rapid reverse transcription polymerase chain reaction (RT-PCR) tests that may be used to identify and confirm the 2019 novel coronavirus (2019-nCoV), with results available in about an hour. Their experience with the tests was published in the journal Clinical Chemistry on January 31.
Access to accurate, fast testing is a crucial need amid the outbreak of the novel coronavirus, with more than 17,300 cases confirmed globally as of February 3, with most reported in China, according to the World Health Organization (WHO). The U.S. declared a public health emergency on January 31 and moved to block the entry of non-U.S. citizens from China.
Researchers at the University of Hong Kong believe that the incidence is likely much higher than previously reported. They have concluded that up to 75,815 people in Wuhan may have been infected as of January 25.
In Clinical Chemistry, the investigators from Hong Kong and China discussed the development and performance of two quantitative real-time RT-PCR assays for 2019-nCoV, which they noted is similar to the coronaviruses originating from bats, including the severe acute respiratory syndrome (SARS) virus. The origin of 2019-nCoV is still being determined, but the illness is thought to have been initially transmitted by animals.
"Signs of infection are highly [nonspecific] and these include respiratory symptoms, fever, cough, dyspnea, and viral pneumonia," wrote Leo Poon, DPhil, head of public health laboratory sciences at the University of Hong Kong, and colleagues. "Thus, diagnostic tests specific for this infection are urgently needed for confirming suspected cases, screening patients and conducting virus surveillance."
Based on publicly available sequencing information about the virus, Poon et al focused on viruses in the sarbecovirus subgroup of betacoronaviruses. They developed one-step real-time RT-PCR tests for two regions of the viral genome -- ORF1b and N -- and evaluated them in a panel of positive and negative control samples.
The study included an analysis of respiratory specimens from two patients in whom 2019-nCoV infection was suspected, with sampling done at different points in time after illness onset. Two tests were developed due to the limited availability of sequencing information, the authors explained.
The assays were sensitive and specific to only sarbecoviruses, Poon and colleagues reported. The two suspected cases with respiratory specimens were positive.
It took approximately one hour and 15 minutes for each RT-PCR run. The N gene assay is 10 times more sensitive for detecting positive samples, and the authors advised using this for initial testing, followed by confirmation with the ORF1b assay. If the first test is positive and the second negative, specimens should be followed up with testing at a WHO reference lab, they noted. The group's methods have been posted on the WHO website and are freely available for use.
"Further systematic investigations on clinical specimens collected from 2019-nCoV-infected patients at different post-onset time points will be needed," the group wrote. "Nonetheless, the results demonstrated the clinical value of these respiratory samples for molecular detection of 2019-nCoV."