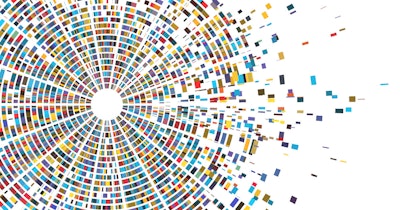 Labcorp on Wednesday launched a liquid biopsy test to enable targeted therapy selection for patients with advanced or metastatic solid tumors.
The test, called Labcorp Plasma Focus, uses genetic sequencing to evaluate circulating cell-free DNA (cfDNA) released by tumor cells so that oncologists can better manage the care of their patients, the firm said.
Liquid biopsy tests, which leverage a blood draw, provide fast results and access to precise test results. To support the test launch, Labcorp noted its participation in a peer-reviewed, analytic validation study published in April in the Journal of Molecular Diagnostics. The study demonstrates that the test is a highly accurate, sensitive, and specific approach for genomic profiling, Labcorp said.
It "is a critical step" in the expansion of the firm's precision oncology testing portfolio, Dr. Prasanth Reddy, its senior vice president and global enterprise head of oncology, said in a statement, adding, "With a single, minimally invasive blood draw, we are able to detect clinically actionable biomarkers in patients across common cancer types, while reducing the physical burden that testing has on the patient."
The test is complementary to tissue-based genomic testing and can be particularly useful when tissue is not available or accessible, Labcorp said.
By sequencing cfDNA, important genetic changes may be detected to guide therapy selection for patients with non-small cell lung, colorectal, breast, esophageal, gastroesophageal junction, and gastric cancers, and melanoma.