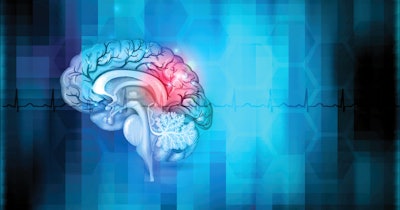 The U.S. Food and Drug Administration (FDA) has granted breakthrough device designation for a blood test to diagnose inaccessible brain tumors. The TriNetra-Glio liquid biopsy test was developed by Datar Cancer Genetics for use in cases where conventional biopsies are not possible.
More than 250,000 adults succumb each year to brain cancer, the world's twelfth most lethal cancer. Presently, doctors rely on risk-prone surgeries to obtain brain tumor tissue for evaluation, but such biopsies are often impossible in advanced cases. Circulating brain tumor cells released into the blood are rare and difficult to detect.
A prospective, blinded study by London's Imperial College researchers showed the TriNetra-Glio liquid biopsy test, which requires 15 mL of blood, can accurately detect malignant brain tumors. Previous CE certification, recognized in the EU and other regions that accept the designation but not in the U.S., affirmed the test's conformity with European standards. The test is currently available in the EU as Trublood-CNS.
The FDA's Breakthrough Devices Program designates new medical devices that provide effective treatment or diagnosis of life-threatening or debilitating diseases.
TriNetra-Glio is the third test from Datar Cancer Genetics to receive this designation. The developer of tests for oncology research and applications also obtained the designation for its liquid biopsy tests for early-stage breast and prostate cancer detection. The study researchers said they hope the proprietary detection technology for circulating tumor cells will lead to lower-risk, less-invasive brain tumor diagnoses.
"The intended indication to provide a liquid biopsy diagnosis from a simple blood test where tumors are deemed inoperable or inaccessible will truly address an unmet clinical need," said Imperial College lecturer and neurosurgeon Dr. Kevin O'Neill in a statement.