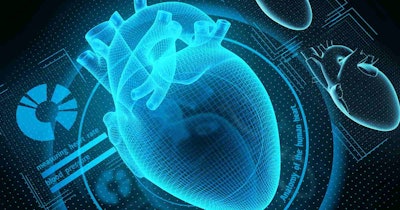 Cell-free DNA testing firm Natera this week announced support for a recent guideline update that includes the use of donor-derived cfDNA (dd-cfDNA) testing for surveillance of heart transplant recipients.
The guidelines, from the International Society for Heart and Lung Transplantation (ISHLT), were last revised in 2010; the update was published on Tuesday in the Journal of Heart and Lung Transplantation.
In the updated guidelines, ISHLT proposes monitoring for rejection with noninvasive biomarkers or biopsy monthly during the first six months post-transplant, as well as testing in the ninth and 12th months post-transplant.
They "will undoubtedly help improve and standardize care management for heart transplant recipients," Dr. Sangeeta Bhorade, chief medical officer for organ health at Natera, said in a statement. "This important change is a testament to the data supporting dd-cfDNA testing for heart transplant patients."
Natera launched the Prospera Heart dd-cfDNA test in late 2021; a clinical validation study of 811 samples from 223 patients that were part of a multisite study called DEDUCE was published earlier this year in the Journal of Heart and Lung Transplantation. The Prospera Heart test was also evaluated in a National Institutes of Health-supported DNA-Based Transplant Rejection Test (DTRT) study. Submission of a manuscript for publication describing the study is anticipated in early 2023.
The Prospera test leverages Natera's core single-nucleotide (SNP)-based massively multiplexed PCR (mmPCR) technology to identify allograft rejection noninvasively, without the need for prior donor or recipient genotyping. The test measures the fraction of donor-derived cell-free DNA in the recipient's blood. It may be used by physicians considering the diagnosis of active rejection, helping to rule in or out this condition, and when evaluating the need for diagnostic testing or the results of an invasive biopsy. Natera performs the test in a CLIA-certified laboratory.