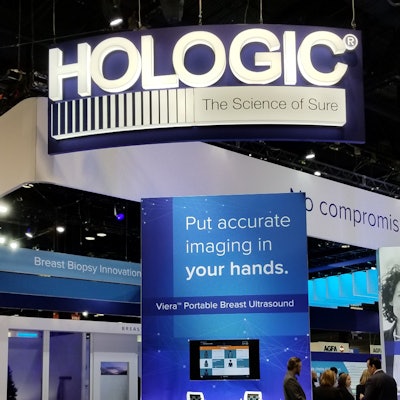 Hologic's Aptima SARS-CoV-2/flu assay is now commercially available in North America and Europe for the simultaneous detection and differentiation of SARS-CoV-2 and influenza A and B.
The three viruses can present with overlapping clinical symptoms, Hologic said. The new assay runs on Hologic's fully automated Panther system, which can provide initial results in approximately three hours and can process more than 1,000 tests in 24 hours, the company said.
The Aptima assay can be used with both anterior nasal swabs and nasopharyngeal sample types. Multiple collection devices can be used, including Hologic's Direct Load Collection Kits, recently launched in the U.S., which are designed to reduce risk of viral transmission and improve laboratory efficiency, the company added.
The multiplex test has the CE Mark for diagnostic use in Europe, is authorized under Interim Order by Health Canada, and has received emergency use authorization from the U.S. Food and Drug Administration.