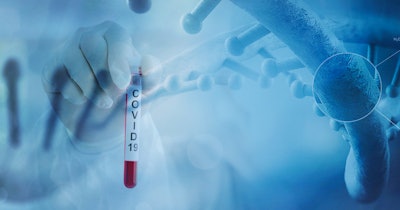 Molecular sensing and diagnostics firm Alveo Technologies said on Friday that it has inked a Memorandum of Understanding (MOU) with the Barbados Investment and Development agency Export Barbados to co-develop assays on Alveo's molecular sensing platform.
Alveo said the partnership demonstrates its open-source platform development strategy with the aim of making the platform broadly accessible.
The company has developed a rapid, handheld platform that pairs molecular assays with cloud-enabled data analytics for disease, pathogen, and contaminant detection, analysis, and diagnosis at the point of need. The molecular diagnostic and sensing platform leverages direct electrical sensing of nucleic acid amplification.
Barbados' scientists will use the platform to design new assays in the areas of infectious disease, agriculture, veterinary, food, medicine, and aquaculture testing.
Furthermore, Export Barbados will lead the procurement of be.well COVID-19 tests and analyzers for use in laboratories as well as in doctor's offices and other point-of-care settings. A future goal of the partnership is to make tests available for use by individuals at home in Barbados, Alveo said.
Export Barbados will also beta-test a desktop version of the be.well platform. Developed by Alveo, the desktop platform combines 10 reusable portable analyzers for higher-volume testing in labs and clinics.