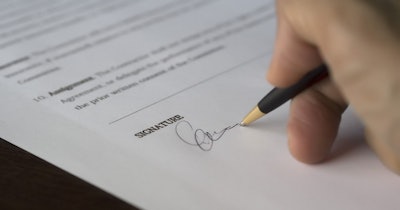 Matrix Medical Network on Wednesday announced the sale of its laboratory service line, Matrix Clinical Laboratory, to Karrington Clinical Laboratory.
The transition of ownership is part of an overall strategy Matrix announced in 2022 to refocus its portfolio of services on in-home health and care assessments.
"At the onset of the pandemic Matrix swiftly pivoted and established new service lines, including a clinical laboratory, to deliver safe and expedient diagnostic testing services to our clients," Catherine Tabaka, Matrix CEO, said in a statement. "The healthcare industry continues to rapidly evolve, shifting client expectations and creating new competitive opportunities."
The firms said that the transaction will provide Karrington with an established CLIA-certified and CAP-accredited laboratory for clinical diagnostic testing. Its expanded laboratory will enable it to focus on continued growth, develop new molecular diagnostic testing and laboratory processes, and expand its testing menu using minimally invasive phlebotomy technology.
Fulton, MD-based Karrington said its current menu includes fecal immunochemical, hemoglobin A1c, urine albumin, kidney health, and alpha-1 antitrypsin tests. Matrix Medical has a network of approximately 5,000 clinicians.
Financial terms of the transaction were not disclosed.