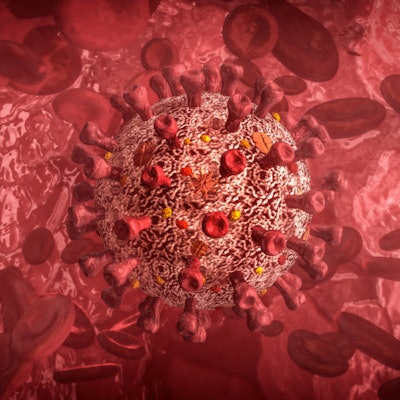 Quest Diagnostics said on Thursday that demand for its COVID-19 molecular diagnostic testing generally plateaued in June after rising in May.
The firm said it conducted 69.3 million molecular diagnostic tests and 8.5 million serology tests for COVID-19 by the end of June. That compares to 68 million molecular diagnostic tests and 8.4 million antibody tests performed by Quest by the end of May.
Although testing demand plateaued in June, the test positivity rate has increased since March; approximately one in five tests that it performed in June was positive for COVID-19, Quest said.
The firm added that it has been selected by the U.S. Centers for Disease Control and Prevention (CDC) to participate in the Increasing Community Access to Testing for COVID-19 program.
Through the program, uninsured individuals who qualify can access Quest's COVID-19 molecular diagnostic testing for no out-of-pocket cost through the QuestDirect consumer-initiated test platform. The test platform is located at approximately 1,200 of its 2,100 patient service centers.
Quest also announced on Thursday that it is developing molecular diagnostic testing services to aid the detection of infection with the monkeypox virus, with plans to make one or more testing services available to healthcare providers in mid-July.
The firm is one of five laboratory providers selected by the CDC to support public health efforts to expand nationwide access to the agency's orthopoxvirus test for monkeypox testing.
Quest competitor Labcorp had announced on Wednesday that it will begin testing for monkeypox using the CDC orthopoxvirus assay.