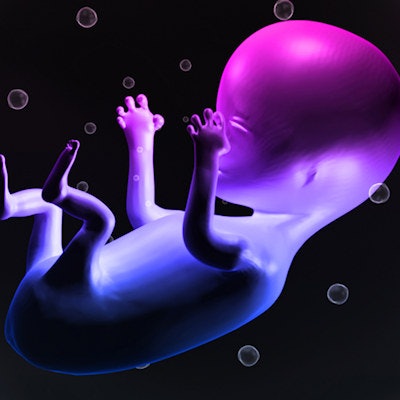 The U.S. Food and Drug Administration (FDA) is warning that genetic noninvasive prenatal screening (NIPS) tests may deliver false results, including inaccurately reporting that a fetus has a genetic abnormality.
Also called noninvasive prenatal testing or tests (NIPTs), these screening tests can determine the risk of a fetus having certain genetic abnormalities, which could result in a child being born with a serious health condition. However, since they are not diagnostic tests, they cannot confirm or rule out a suspected genetic abnormality, the FDA said in an April 19 bulletin.
Though NIPS tests are used widely by healthcare providers, none have yet been authorized, cleared, or approved by the FDA, and, therefore, the accuracy and performance of these tests have not been evaluated by the agency.
Unfortunately, patients and healthcare providers have made critical health decisions, including ending pregnancies, based on results from these screening tests without confirming them with diagnostic tests. Additionally, the FDA has been informed of cases in which a screening test reported a genetic abnormality and a confirmatory diagnostic test later found that the fetus was healthy, according to the agency.
Furthermore, healthcare providers should be aware that multiple biological factors can influence NIPS results. For example, a positive NIPS test result may accurately detect a chromosomal abnormality, but the anomaly may be in the placenta and not in the fetus. In this scenario, the fetus may be healthy. Confirmatory diagnostic tests should be performed following a positive NIPS test to determine whether the fetus is affected, according to the FDA.
With the increased use of these tests and concerns raised in recent media reports, the FDA recommends that patients discuss the benefits and risks of NIPS tests with a genetic counselor or other healthcare provider before undergoing them. In addition, they should discuss any NIPS test results with genetic counselors before making any decisions about their pregnancies.
Finally, healthcare providers should be aware of the risks and limitations of these screening tests and should not use the results alone to diagnose chromosomal abnormalities or disorders, according to the FDA.