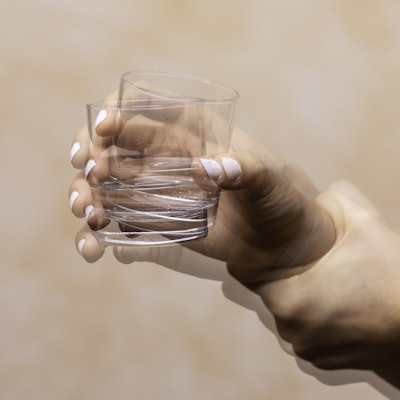 There is an urgent need for expert opinion on which genes clinical labs should include in diagnostic tests for Parkinson's disease (PD), according to a short communication published online October 18 in the journal Parkinsonism & Related Disorders.
"Our findings highlight the urgent need for expert opinion on which genes and variants commercial laboratory services should consider for general PD panels and other PD-related panels," wrote the research group, led by Lola Cook of Indiana University.
Today, clinicians typically select multigene panel tests based on their perceived efficiency, completeness, and cost-effectiveness, the authors wrote. However, it is difficult for healthcare providers to assess these tests in terms of gene-disease validity, which requires evaluating the strength of evidence supporting or refuting a claim that variation in a particular gene causes a particular disease.
Diagnostic tests vary by company
To investigate the current state of testing options, the authors queried the U.S. National Institutes of Health Genetic Testing Registry and ultimately chose 11 diagnostic tests out of 502 unique genetic tests offered through 28 CLIA-approved laboratories for further analysis. The 11 panels were offered by seven U.S. and four European companies, and all the panels included the five genes currently linked to risk of Parkinson's disease: SNCA, PRKN, PINK1, PARK7, and LRRK2.
The test developers included the following: Asper Biogene, Athena Diagnostics, Blueprint Genetics, CeGaT, Centogene, Fulgent Genetics, GeneDx, Invitae, Knight Diagnostic Laboratories, PreventionGenetics, and University of Washington NCG Lab.
The researchers found that the panels varied from each other across several parameters, including the range of genes a panel contained (five to 62 genes) and the inclusion of genes outside of the well-recognized ones. Also, some panels included genes linked with differential diagnosis of PD (e.g., Wilson disease), and while most had genes linked with juvenile or atypical parkinsonism, at least one panel did not.
In addition, none of the analyzed panels was designated for a particular geographic or ancestral population, nor was GBA, a gene carrying significant risk for PD, consistently offered, the authors noted.
"We believe that this diverse and unstandardized state of PD testing has consequences for test ordering, usefulness of the genetic information, and interpretation," the authors wrote.
As an example, they cited recent research demonstrating that the confusion surrounding genetic testing has discouraged movement disorder specialists from offering genetic testing to their patients with Parkinson's disease.
To improve the current testing situation in the absence of standardization, the authors made the following recommendations:
Physicians should have panel options for PD that are based on overall clinical features (typical versus atypical) with all genes included that are likely associated with monogenic PD.
Physicians should understand the costs and benefits of ordering larger panels that include genes whose variants are associated with atypical parkinsonism.
Laboratories should make clear to referring physicians the technology to be used for PD panels, including the type of sequencing employed, and whether deletion/duplication testing will be performed, since most variants in the PRKN and SNCA gene involve copy number variation.
Physicians should be aware of ethnic and population differences in PD and understand the different genetic risks and clinical expressions of PD among population groups.
Cook and many of her co-authors serve on the Clinical Genome Resource (ClinGen) Parkinson's Disease Gene Curation Expert Panel. The panel is tasked with assessing gene-disease validity for seven PD genes (LRRK2, GBA, PRKN, PINK1, SNCA, PARK7, and VPS35), and is also pursuing consensus on other low-confidence genes that have been cited in the literature and/or included on commercially available genetic testing panels.
The paper's authors also included experts from the International Parkinson and Movement Disorder Society (MDS) Task Force on Recommendations for Clinical Genetic Testing in Parkinson's Disease, chaired by Dr. Christine Klein of the Institute of Neurogenetics at the University of Luebeck in Germany.