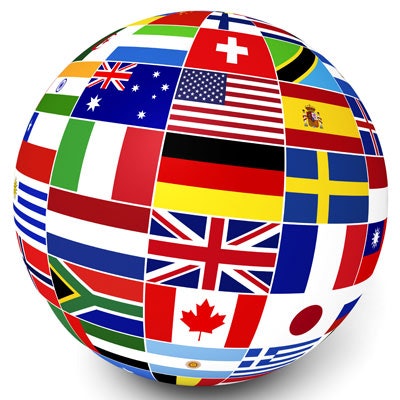 How much COVID-19 testing is occurring depends on your vantage point. While demand for testing has grown globally, the testing situation differs from region to region.
Worldwide demand for COVID tests has materialized rapidly from zero and is on course to become a $1.3 billion market in the first half of 2020, according to Kalorama Information's report on molecular diagnostic markets in the COVID-19 era.
There are hundreds of vendors with polymerase chain reaction (PCR) tests on the market, with traditional firms such as Roche, Abbott, Cepheid, BioFire and Thermo Fisher dominating. Other international test companies include BGI Group, Diasorin, Seegene, and Qiagen. It is still early in the pandemic and there is room for improvement and innovation in many areas, including in unique near-patient tests, sample collection methods such as saliva or self-testing, next-generation sequencing and mass spectrometry technology, multiple PCR test targets, improved antibody tests, high throughputs, and extraction kit workarounds.
Kalorama Information, which is a sister company of LabPulse.com, estimates that the worldwide volume of molecular testing reached 36 million in June.
The amount of testing performed worldwide rapidly accelerated in the first half of 2020, yet it is by no means at an optimal level. Testing resources are much scarcer, causing some labs around the world to resort to serology testing for diagnostic purposes. As the pandemic progressed, regional differences have included the timing of the virus's arrival as well as the outcomes of the mitigation and suppression efforts, as the roundup below from Kalorama shows.
U.S.
The U.S. has been the largest market in terms of both tests and revenues. In the U.S., testing has followed a fairly consistent, linear trajectory as the new cases plateaued, then declined, then rose again. This is not entirely unique but represents a sort of "middle" situation where the curve was greatly diminished but was not squashed. The overall pattern actually represents the combination of multiple regions -- the Northeast, the focus of the initial spike, is now seeing new cases reduced to close to 90% of the peak, while areas of the South are rising rapidly and some other regions are relatively flat.
Canada
Canada has managed to prevent a resurgence after its initial spike, in contrast to the U.S. Meanwhile, the testing volumes continue to increase at a consistent rate.
Asia
While many Asian countries such as Japan and South Korea were mostly successful in managing the virus, there is now a surge in several high population countries including India, Bangladesh, and Pakistan. In these South Asian countries, the initial spike arrived a few months later and is still running its course.
Europe
Western Europe experienced a large surge in cases just after the initial spike in Asia. Like Asia, many of the Western European countries were also mostly successful in squashing the curve to a manageable level. With some exceptions, the number of new daily cases is well under 90% of its volume at the peak. To provide one example, Italy has seen its new cases drop to almost nothing while its testing volume remains flat.
Latin America
While it was hit later, Latin America is now experiencing the pandemic in full force. The number of cases has been increasing exponentially in recent weeks, and the testing volume is also growing. The limited healthcare infrastructure in most of these countries will likely result in a fairly wide testing gap as the pandemic continues to grow.
Justin Saeks is an analyst with market research firm Kalorama Information, part of Science and Medicine Group.
Disclosure: LabPulse.com is a sister company of Kalorama Information.