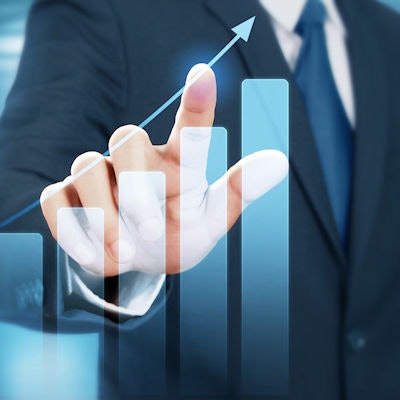 The molecular diagnostics market, including new tests for COVID-19, will exceed $13 billion this year, according to a new report from market research firm Kalorama Information, a sister company of LabPulse.com. That is about $5 billion larger than last year, and reflects the large volume of sales for COVID-19 molecular tests in the U.S. and worldwide.
Furthermore, the market could remain up for some time, according to the July 9 report, which addressed molecular diagnostics in the COVID-19 era. Kalorama developed sales estimates and forecasts using country- and state-reported test volumes, pricing data, and revenues of IVD manufacturers. The worldwide market includes reagents and instruments and directly related sales. Estimates do not include laboratory revenues, only revenue to IVD manufacturers. Also, no antibody sales were included in the total.
In addition to the now well-known reverse transcription polymerase chain reaction (RT-PCR) tests developed for the pandemic, there are dozens of other types of molecular assays in the mix, including tests for HIV, hepatitis, cancer, and inherited diseases. Molecular was already a large and growing market, edging on ten billion dollars in revenue, when Kalorama last published its report in 2019.
COVID-19 powers growth
Kalorama Information found that the market for all molecular tests sold for a clinical diagnostic purpose will exceed $13.4 billion in 2020, with $4.4 billion of the amount from COVID-19 tests for molecular diagnostics.
The worldwide demand for COVID tests has materialized rapidly from nothing and is on course to become a multibillion-dollar market in 2020. There is debate regarding how early the first cases appeared in various parts of the world, but in the first quarter there were only a small number of countries with sufficient cases to prompt serious actions. In April, however, cases jumped in multiple regions.
The volume appears to be levelling off as a result of numerous factors. There are regions including Western Europe and parts of Asia where the pandemic's "first wave" has mostly passed, and some countries' test volumes are dropping. Generally, countries with growing numbers of cases have already been ramping up testing capacity to the maximum level of growth. Labs have been hindered by shortages in the supplies of tests as well as related products such as nasal swabs, transport media, RNA extraction kits, and personal protective equipment. There are also limits where additional staff and instruments are needed.
The preferred technology for COVID diagnostics is RT-PCR, due to its detection of the virus itself with high accuracy, which is also related to the chronology of the illness and its symptoms. Serology tests, which detect antibodies, can be useful for diagnostic purposes during the later phases of the illness. But there have been issues with the quality of serology tests as well as debate regarding the need or usefulness of large-scale antibody testing to allow the public to return to work.
However, serology tests are likely to remain necessary in certain situations, for example in testing healthcare or other frontline workers. Due to the shortages of RT-PCR kits and related products, it has become necessary for many labs and governments to purchase antibody tests simply because the alternative was to have no tests at all. Consumers also tend to widely order the test, hoping to find they are the lucky ones who are immune.
How long will growth last? Maybe a long time
Will this market continue into future years? Assuming, as estimated in Kalorama's analysis, necessary cancer tests are completed in a surge of 'make-up' healthcare visits and procedures in developed markets this year, there should be continued revenue growth. If molecular resources normally dedicated to other tests are diverted to COVID-19, the overall market for molecular diagnostics will continue to grow, Kalorama reported.
COVID-19 testing is slated to continue into 2021 if present disease trends continue, though Kalorama did not consider 2021 in its analysis.
While it's possible COVID-19 tests will be panelized, that is added to existing tests in combination with flu and other respiratory conditions, and while it's also true that the market may not support the kind of emergency crisis sales of 2020, the influence of COVID-19 on molecular diagnostics should last a few years. It already has boosted the respiratory and healthcare infection molecular testing markets and has generally increased public awareness of PCR testing.
Many of the vendors making COVID-19 tests also make tests for other infectious diseases, such as HIV and Zika. Those focused on the novel coronavirus may disappear when the crisis is over, but others may remain. There is no shortage of new competitors entering this market, and even if a solution emerges for COVID-19, it's logical to expect that many of these new vendors will continue to develop lab test products for other conditions and some will be on standby with production knowledge and facilities for the next pandemic.
Bruce Carlson is the publisher of Kalorama Information, part of Science and Medicine Group.
Disclosure: LabPulse.com is a sister company of Kalorama Information.