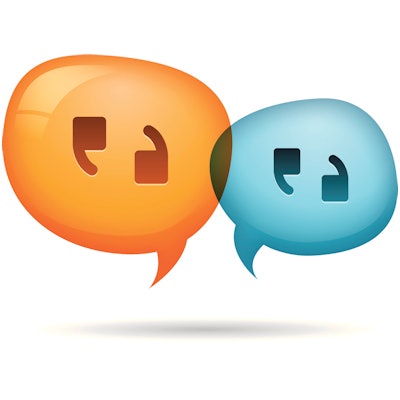 A survey conducted by the Association for Molecular Pathology (AMP) illustrates the challenges clinical labs have faced in securing supplies for COVID-19 diagnostic testing.
Preliminary results from the survey were released on May 28 and the AMP plans to hold a town hall webinar to review key findings and recommendations on June 11.
The survey was conducted anonymously between April 23 and May 5. There were 118 respondents from a variety of settings in the U.S., including academic medical centers, commercial reference laboratories, and community hospitals.
The responses illustrate challenges associated with securing needed supplies for diagnostic testing. The AMP noted that more than 85% of labs said that disruptions to the availability of supplies had a significant effect on their capacity for testing.
Items in demand included the following:
Swabs
Testing platforms
Testing kits
Reagents
Viral transport media
Laboratory consumables
Personal protection equipment
"While all laboratories are reporting many barriers or limiting factors exist to increasing testing, academic medical center and community hospital laboratories reported more significant barriers to increasing testing than commercial reference laboratories, including limited supply of testing kits and reagents," the AMP said in a statement about the results.
Availability of testing reagents and supplies influenced decision-making about what commercial testing products to use, according to the survey. The most commonly used assays included laboratory-developed tests (LDTs) with emergency use authorization (EUA) submission, Abbott's Molecular RealTime SARS-CoV-2 assay, Roche's cobas SARS-CoV-2 test, and Cepheid's Xpert Express SARS-CoV-2. Some commercial labs also reported using the reverse transcription polymerase chain reaction (RT-PCR) test developed by the U.S. Centers for Disease Control and Prevention (CDC). Product selection varied depending on the laboratory type (see table).
Top 3 primary testing methods by laboratory type
Academic medical centers (n = 44)
Community hospitals/medical centers (n = 33)
Commercial reference laboratories (n = 35)
Abbott Molecular RealTime SARS-CoV-2
Cepheid Xpert Express or Roche cobas SARS-CoV-2
LDT with EUA submission
LDT with EUA submission
Abbott Molecular RealTime SARS-CoV-2
Roche cobas SARS-CoV-2
Roche cobas SARS-CoV-2
Hologic Panther Fusion SARS-CoV-2
CDC 2019-nCoV Real-time RT-PCR diagnostic panel or Thermo Fisher TaqPath COVID-19 Combo Kit
*
Source: SARS-CoV-2 Molecular Testing Survey, reproduced with permission of AMP.
Survey responses suggest the need for change at the local, state, and federal levels of government, according to the AMP. Among other things, the AMP is calling for an assessment of testing needs, monitoring of needs in testing supplies, and better communication between labs and suppliers.