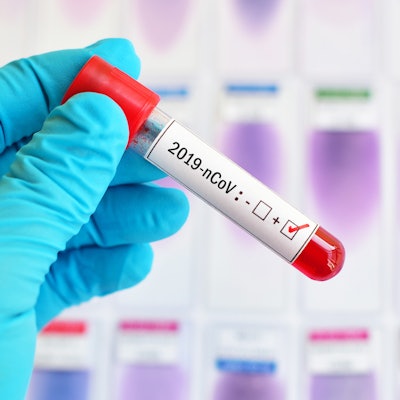 Are measures being taken to control the spread of SARS-CoV-2, such as social distancing, business shutdowns, and sheltering in place, infringing on civil liberties? Perhaps -- but COVID-19 testing could help mitigate this, according to an opinion piece published April 9 in the New England Journal of Medicine.
There's already resistance across the U.S. to disease control measures, and some consider testing for COVID-19 an intrusion as well, wrote David Studdert, ScD, of Stanford University and attorney Mark Hall of Wake Forest Schools of Law and Medicine, Winston-Salem, NC. But a broad testing program could actually prevent the need for greater intrusions during the pandemic, the authors argued.
"We believe that decisions to continue, modify, or lift severe restrictions -- particularly bans on movement and gathering -- should be tailored using credible person-level information," they wrote.
A population-wide program of disease testing and surveillance could identify those who are most likely to transmit infection. This information could enable management of people most at risk, while avoiding unduly broad restrictions, they suggested.
The virus's transmission patterns confound efforts to identify risk groups, and asking citizens to stay at home to curb spread of the virus is likely to recur, the authors noted. That's why a targeted testing policy could help, and would likely be lawful if it were "based on verifiable risk of contagion, used reliable methods, and was applied evenhandedly," Studdert and Hall wrote.
"Consider, for example, a policy in which people seeking to return to work, school, or social activities are asked to undergo baseline testing for infection and antibodies," they wrote. "Positive tests for infection would trigger self-isolation. Negative tests would certify freedom of movement for a defined period -- say, two or three weeks -- after which additional negative tests would renew the certification."
The lack of availability of test kits and personal protective equipment (PPE) remains a problem, however, and a negative test isn't always reliable -- it's possible that people who were cleared to work could become infected and pass the virus to others in between testing periods. But that doesn't mean that organized testing isn't needed during this crisis.
"In ordinary times, a comprehensive program of testing, certification, and retesting would be beyond the pale," Studdert and Hall concluded. "Today, it seems like a fair price to pay for safely and fairly resuming a semblance of normal life."