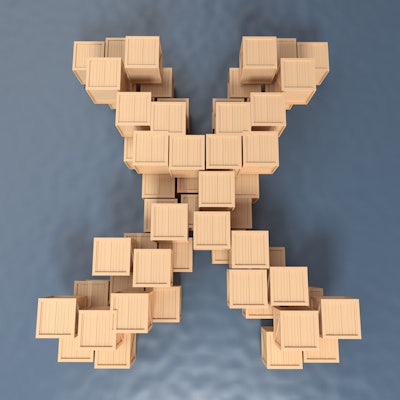 The U.S. Food and Drug Administration (FDA) cleared the first authorized screening test for the rare genetic condition fragile X syndrome -- Asuragen's AmplideX -- through its de novo premarket review pathway on February 21.
Fragile X syndrome is a genetic condition that results in developmental delays and intellectual disability. Asuragen's AmplideX fragile X Dx and carrier screen kit screens blood and shows the number of repeats of the CGG segment in the FMR1 gene associated with the condition.
"While some repetition of the CGG repeat is normal, a high number of repeats may indicate potential health risks," the FDA explained in a statement.
The test may be used to diagnose fragile X syndrome, complementing clinical signs and symptoms and patient history, as well as to alert adults that they are carriers of FMR1 gene alterations and may pass it on to their offspring. Furthermore, the test is useful for diagnosing conditions associated with fragile X, including movement and cognitive disorders.
Asuragen's filing was supported by data from three clinical sites, which indicated diagnostic accuracy of greater than 95%, the FDA noted. The FDA has established special controls -- guidance and standards for safety and effectiveness -- for use by other companies planning to introduce similar tests through the agency's 510(k) pathway.