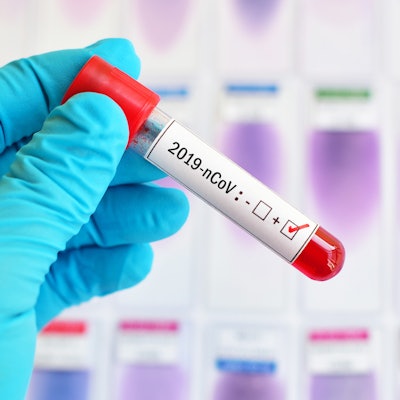 Gene synthesis provider GenScript announced the launch of an assay for detecting the novel coronavirus (2019-nCoV) that originated in Wuhan, China, and has spread to more than 20 nations worldwide.
The one-step 2019-nCoV quantitative reverse transcription polymerase chain reaction (qRT-PCR) detection assay aims to make it easier and faster to develop reliable molecular diagnostics to identify and treat the virus and, ultimately, create a vaccine.
The assay, which is an enhanced version of the World Health Organization's monoplex protocol published in early January, will launch in the U.S. It made its initial debut in China.
GenScript has developed a multiplex protocol that can detect two to three genes in one reaction, accelerating the detection time of all three genes associated with the virus. The company's production facility also has ISO 13485 certification for oligo production to address the needs of the molecular diagnostic companies interested in developing kits for approval in the U.S.
In response to the public health emergency, GenScript has prioritized 2019-nCoV-related orders for research organizations developing vaccines or treatments for the virus. A list of plasmids carrying useful genes related to virus detection and vaccine research is available through the GenScript-operated reagent repository MolecularCloud.