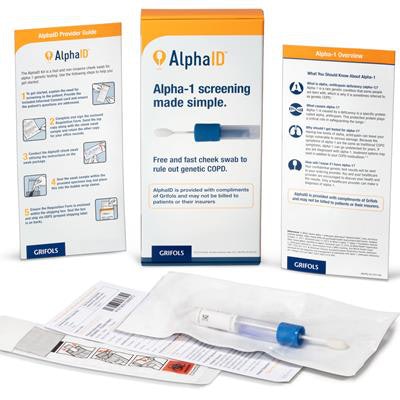 Grifols announced it is offering a genetic cheek swab test that screens for alpha-1 antitrypsin (AAT) deficiency in patients with chronic obstructive pulmonary disease (COPD) for free -- including testing and results.
An estimated 100,000 people in the U.S. have AAT deficiency, the company said. Grifols' AlphaID tests for 14 genetic mutations associated with AAT deficiency, which typically remains undiagnosed even though screening is simple, Grifols said. It takes seconds to perform the test, and results are available within a week.
The company is also offering at no charge to consumers the AlphaID Confirm finger-stick blood test, which can be used to ascertain genotype and AAT level and confirm the diagnosis.