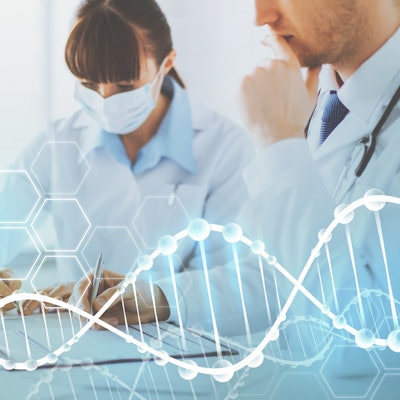 The Parkinson's Foundation is offering free genetic testing and counseling for U.S. patients with Parkinson's disease through a partnership with Fulgent Genetics, in a bid to improve the precision of diagnosis and accelerate the development of new treatments.
The program -- dubbed PD GENEration -- will kick off at Columbia University Irving Medical Center, but other pilot sites will come on board later. Results will be stored and used for research purposes. The plan is to initially offer the testing program to 600 participants, and later roll it out to U.S. 50 centers by 2020; the foundation's long-term aim is to include 15,000 Parkinson's patients.
Testing/next-generation sequencing for the program, as well as storage of samples, will be managed by Fulgent Genetics of Temple City, CA. Parkinson's is caused by hereditary anomalies in 10% to 15% of cases. Genetic mutations that have been associated with the disease include leucine-rich repeat kinase 2 (LRRK2), phosphatase and tensin homolog (PTEN)-induced kinase 1 (PINK1), and glucocerebrosidase (GBA).