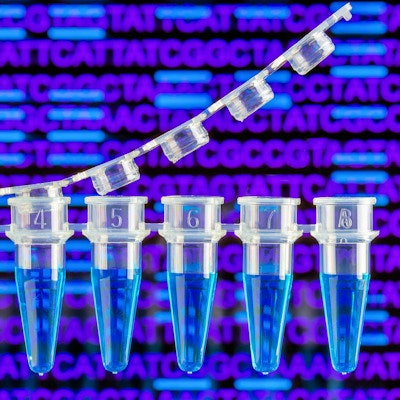 New England Biolabs is offering a new DNA extraction and purification kit for use with its quantitative polymerase chain reaction (qPCR), PCR, and next-generation sequencing (NGS) product lines, the company announced on May 15.
The Monarch genomic DNA purification kit may be used for cell lysis, RNA removal, and purification of genomic DNA from cultured cells, blood, and mammalian tissues, with high-yield purification of high-molecular weight DNA fragments, New England Biolabs said in a statement.
The company stressed the versatility of the kit as it may be used with many types of samples, including fibrous and fatty tissue, which are difficult to work with. New England Biolabs also noted that the kit's protocols for lysis are accelerated and that it incorporates a warm elution step that helps purify large DNA fragments.