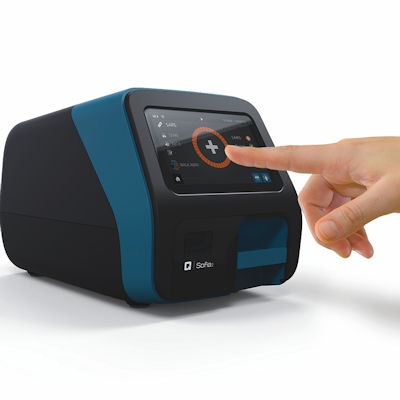 Quidel has received an amended emergency use authorization from the U.S. Food and Drug Administration to run its rapid antigen diagnostic test for the novel coronavirus on an older immunoassay system.
The amended authorization allows the Sofia SARS Antigen Fluorescent Immunoassay rapid COVID-19 test to run on Quidel's first generation of the Sofia Fluorescent Immunoassay analyzer. The original authorization only cleared the rapid test to run on Quidel's second-generation automated immunoassay instrument.
Both the Sofia 1 and Sofia 2 systems offer distinct workflows and can deliver results within 15 minutes, Quidel noted. When used with the rapid coronavirus antigen test, the system detects fragments of proteins found on or within SARS-CoV-2 in nasal or nasopharyngeal specimens.