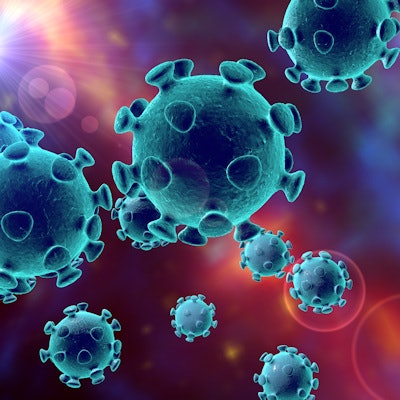 Alternative health firm BodySphere said it has received emergency use authorization (EUA) from the U.S. Food and Drug Administration (FDA) for a serological test kit that can rapidly detect antibodies for COVID-19.
Providing results in as little as two minutes, BodySphere's COVID-19 immunoglobulin G/immunoglobulin M (IgG/IgM) Rapid Test Cassette is a lateral flow chromatographic immunoassay that provides qualitative detection of antibodies for the virus using whole blood, serum, or plasma, according to the company. BodySphere said the tests yield 91% clinical specificity and 99% clinical sensitivity.
The test has been used in several states already, and the firm said it's working closely with federal agencies and states to quickly deploy test kits across the country to hospitals, urgent care facilities, and emergency rooms. millions of test kits could be sent out in weeks, and the company has already contracted cargo planes, BodySphere said.