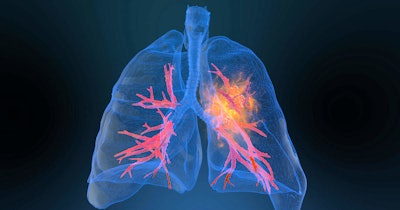 OncoHost said on Monday that it is preparing to launch Prophet, a proteomics and artificial intelligence-based decision support diagnostics platform for advanced cancer patients undergoing immunotherapy.
The platform identifies potential drug targets to advance the development of therapeutic strategies and combination therapies, and the first test will be for non-small cell lung cancer (NSCLC), the firm said.
OncoHost noted that a peer-reviewed article in June in the Journal for Immunotherapy of Cancer described the use of Prophet in predicting response and analyzing treatment resistance mechanisms in NSCLC patients.
The company also announced two executive appointments ahead of the launch of its platform.
Healthcare executive James Whelan will join OncoHost's board of directors, and Chris Dingman will join the firm as its chief commercial officer. Among other position in the diagnostics industry, Whelan has previously served as senior vice president of managed care for LabCorp, and Dingman has held positions at Hologic's Biotheranostics, Thermo Fisher Scientific's Life Technologies, Caris Life Sciences, Merck Pharmaceuticals, and Sanofi.