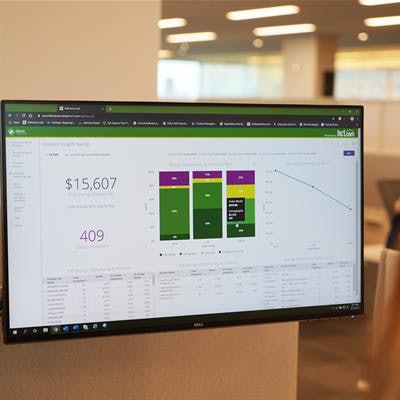 Quest Diagnostics and bioinformatics company Hc1 have announced the debut of Quest Lab Stewardship, a machine learning-powered program for tracking and monitoring the appropriateness of lab testing across health systems.
The software runs on Hc1's cloud-based platform and enables real-time uploading and analysis of lab test utilization across thousands of hospitals. The software-based approach has advantages over manual systems; it may be integrated with the laboratory information and electronic medical record of hospitals and includes built-in clinical guidelines and functionality for prompting physicians about appropriate use.
In a statement about the introduction, Quest Senior Medical Director Dr. Lee Hilborne, who is also chair of the American Society for Clinical Pathology (ASCP) Effective Test Utilization Steering Committee, said he expects the solution could be helpful "across a wide swath" of U.S. healthcare systems that already refer their diagnostic services to Quest.
The ASCP recently introduced five new recommendations for appropriate test ordering.