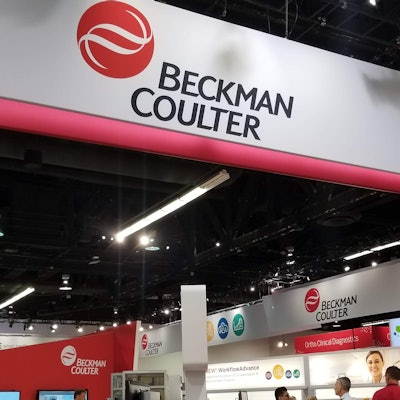 Beckman Coulter launched a new line of automation software at the 2019 American Association for Clinical Chemistry (AACC) meeting designed to help clinical labs of all sizes automate their operations.
Using the "Workflow" product family, the new offerings are available in three configurations and are designed to improve throughput and efficiency for labs ranging from small rural facilities to large centralized ones.
At the top of the product line, WorkflowCommand is designed for the largest labs and high throughput, with cloud-based software to improve turnaround times.
WorkflowAdvanced is targeted at medium-sized labs and includes advances intended to eliminate manual steps in the pre- and postanalytical phases of sample analysis.
Finally, WorkflowConnect delivers the benefits of automation to smaller labs that might have as few as one technician on staff. The software is available on a subscription basis to reduce the total cost of ownership.
At AACC 2019, Beckman Coulter also demonstrated DxA 5000, the company's lab automation system that it plans to begin shipping soon in the U.S. DxA 5000 received approvals in Europe and China earlier this year.