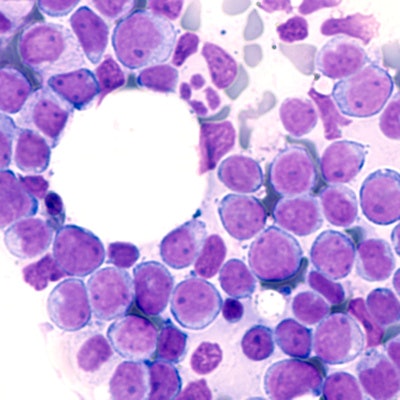 Kronos Bio and Invivoscribe on Tuesday announced a partnership to develop a companion diagnostic (CDx) test for use with Kronos' entospletinib, an investigational treatment for NPM1-mutated acute myeloid leukemia (AML).
The CDx will screen for the NPM1 mutation, which is present in approximately one-third of all patients with AML.
The efficacy and safety of entospletinib is being studied in Kronos Bio's ongoing Phase 3 registrational AGILITY study. About 180 adults newly diagnosed with NPM1-mutated AML are either receiving entospletinib or a placebo, in combination with standard induction and consolidation chemotherapy. The trial aims to measure residual disease-negative complete response.