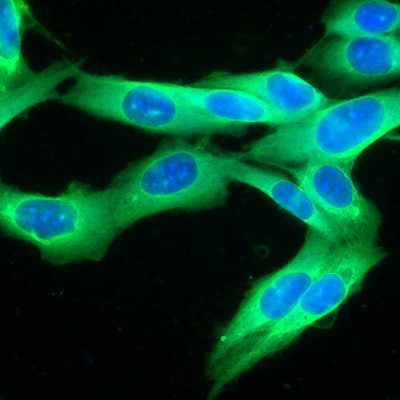 Quest Diagnostics is providing free testing for BRAF genetic mutations in patients with advanced melanoma, with results available in about 48 hours, through a collaboration with Novartis.
Novartis is funding the no-cost testing program as a means of identifying the roughly 50% of stage III and stage IV melanoma patients who are positive for BRAF mutations and are eligible for treatment with targeted drugs, such as its own BRAF inhibitor dabrafenib (Tafinlar) and MEK inhibitor trametinib (Mekinist), which are used in combination. A website for the "Know now" BRAF testing program advises those interested in mutation status that health providers will take a tissue sample from patients and send a BRAF test request form to Quest to get the ball rolling.
In the U.S. every year, 96,480 people are diagnosed with melanoma, and 7,230 die from the disease, according to the American Cancer Society.