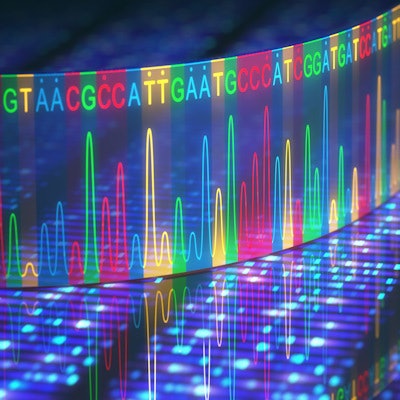 The U.S. Food and Drug Administration (FDA) has granted breakthrough device status to the MI Transcriptome companion diagnostic test from Caris Life Sciences.
MI Transcriptome is a next-generation sequencing in vitro diagnostic test designed to detect gene fusions in solid tumors, helping healthcare providers select which cancer patients would benefit from targeted therapies. It uses RNA isolated from formalin-fixed, paraffin embedded (FFPE) tumor tissue to detect structural rearrangements such as fusions, deletions, inversions, and duplications. It is also able to measure expression and splice variants in patients who have been diagnosed with cancer.
Gene fusions are a form of genetic alteration that can lead to tumor progression. Therefore, they make good targets for precision medicine therapies for patients with cancer, according to Caris. The MI Transcriptome companion diagnostic can distinguish between types of gene fusions and also differentiate fusions from other types of gene rearrangements.
The FDA's breakthrough designation is designed for medical devices and certain combination products that may enable more effective treatment or diagnosis of life-threatening or debilitating diseases or conditions, according to Caris. The company plans to submit a premarket approval (PMA) application for MI Transcriptome later in 2019.