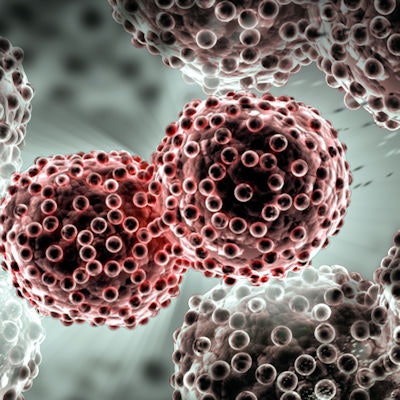 Roche Diagnostics has received a CE label expansion for its Ventana PD-L1 (SP263) Assay, permitting it to be used as a companion diagnostic (CDx) tool for Tecentriq in patients with non-small cell lung carcinoma (NSCLC), the company announced on Wednesday.
The announcement came after the conclusion of a Phase III study sponsored by Genentech that observed the efficacy of Tecentriq in treating patients with NSCLC.
The assay can be used to identify patients whose tumors express the programmed death ligand-1 (PDL1) protein and who may benefit from receiving PD-L1 Tecentriq.
In June, the European Commission approved Tecentriq as adjuvant treatment following surgery and platinum-based chemotherapy for adults whose Stage II-IIIA NSCLC tumors have high PD-L1 protein expression.
"With this latest expansion, clinicians can consider multiple targeted immunotherapy options with one test to quickly determine the right treatment for each patient," Jill German, head of the pathology lab at Roche Diagnostics, said in a statement. "With early detection of lung cancer, it is possible to give patients more treatment options and potentially improve a patient's outcome."
The CDx runs on the BenchMark Ultra instrument, with results viewed using the OptiView Dab IHC Detection Kit.