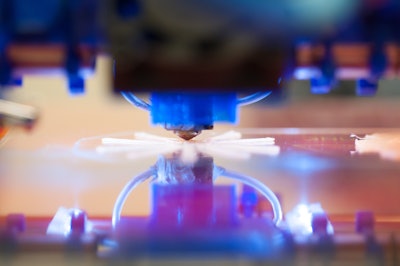 Epicore Biosystems on Thursday announced a partnership with 3M's Health Care Business and Innovize to scale up the development of Epicore's sweat-sensing wearable technology.
Epicore's noninvasive wearable sweat sensor provides insights into hydration, including sweat rate, total sweat loss, electrolyte concentrations, bioanalyte loss, skin temperature, and motion, the firm said.
These insights are analyzed in the cloud and delivered to the wearer's smartphone.
Epicore added that it will leverage 3M's skin-interfacing materials and Innovize's manufacturing capabilities to further its product development.
Innovize's roll-to-roll printing method will use thin polymeric sheets of off-the-shelf materials from 3M and other suppliers to fabricate functional microfluidic components and finished products.