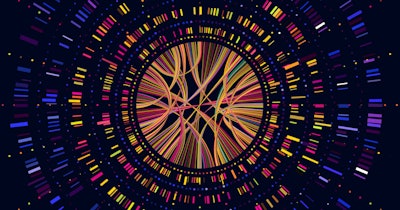 Biomarker-driven clinical research organization Precision for Medicine on Thursday announced the results of a next-generation sequencing (NGS) initiative which improved the accuracy and speed of identifying cancer mutations in solid tumors.
"This initiative unveiled the genomic profiles of thousands of tumors in our biospecimen library, making them powerful building blocks for exploring disease drivers, drug targets, diagnostic discovery, and detecting novel mutations never identified before," Darren Davis, senior vice president at Precision, said in a statement.
The initiative was part of a two-year collaboration project with Thermo Fisher, during which Precision performed a mass screening of samples taken from the company's biorepository for key mutations across 11 cancer indications, including lung, colon, prostate, melanoma, thyroid, and bladder, Precision said.
This phase of the initiative used Precision's formalin-fixed, paraffin-embedded (FFPE) tumor tissues. The tumors were screened on Thermo's Ion Torrent Genexus System with the Thermo Fisher Oncomine Precision Assay GX.
"Aided by advanced automation, more than 15,000 tumor samples were screened, with success rates exceeding 90% and with mutation prevalence identified in more than 75% of tissues," Davis added. "Accelerating the validation and regulatory approval process will ultimately lead to faster development of personalized (targeted) therapeutics and diagnostics for patients."
Davis indicated that Precision would continue screening additional subjects to create a go-forward registry, which "will incorporate additional NGS assay content and novel liquid test methods, to create an enriched biorepository and database derived from tissue-whole blood specimens."
The results of this collaboration will be presented at the Association for Molecular Pathology (AMP) Annual Meeting and Expo in Phoenix, Precision said.