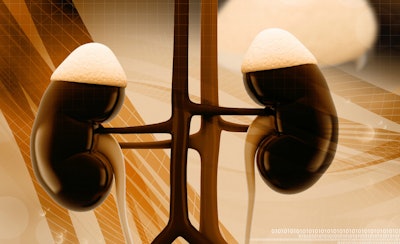 Renalytix on Monday announced that four scientific presentations have been accepted at the upcoming American Society of Nephrology (ASN) Kidney Week in Orlando, FL, November 3-6, 2022.
London-based Renalytix specializes in kidney-health bioprognosis. The firm's KidneyIntelX test, which uses blood-based biomarkers and clinical variables to identify and predict kidney function decline, received breakthrough device status from the U.S. Food and Drug Administration in May.
The presentations will include a cost-effectiveness analysis supporting population-based KidneyIntelX testing for the prognosis of early-stage diabetic kidney disease (DKD) for Medicare patients, as well as findings from a multiyear study at a major healthcare system highlighting disparities in healthcare access.
Kidney disease is a global public health epidemic, with over 850 million people affected worldwide. Nearly 95% of those affected are in CKD's early stages. According to the Centers for Disease Control and Prevention (CDC), about 15% of adults (over 37 million people) in the U.S. have chronic kidney disease (CKD).
Despite its prevalence, CKD is underdiagnosed and undertreated, with up to 90% of those with CKD unaware they have the condition, Renalytix noted, adding that while early-stage CKD may be asymptomatic, which contributes to this rate of underdiagnosis, 40% of adults with severe CKD are also unaware they have the condition.