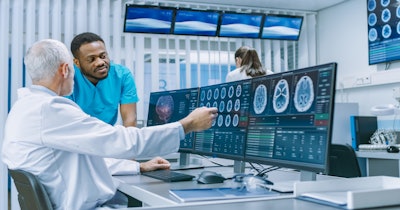 Bio-Techne on Thursday announced the release of automated codetection assays for its Advanced Cell Diagnostics RNAscope system for in situ hybridization.
The VS RNA-Protein Co-Detection assays were specifically designed for Roche's Discovery Ultra platform for research use only.
RNAscope has more than 40,000 catalog probes available, with the capability for enabling custom probe designs, Bio-Techne said.
Developed in partnership with Roche, the new automated multiomic assays use Bio-Techne's patented RNAscope and BaseScope signal amplification and background suppression technologies.
When combined with protein detection on Roche's automated platform with a broad menu of characterized antibodies and novel chromogens, researchers will be able to characterize novel biomarkers and investigate disease pathology across hundreds of slides in translational and clinical research studies, Bio-Techne said.