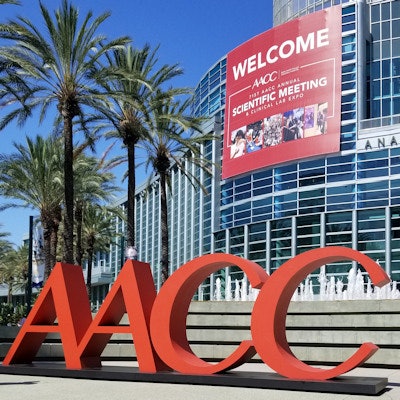 Precision oncology company Guardant Health is touting a new study confirming that its Guardant360 liquid biopsy test can accurately detect microsatellite instability (MSI), a biomarker capable of predicting a person's response to immunotherapy.
A high degree of MSI has been associated with a positive response to immunotherapy in certain advanced cancers, yet few patients undergo testing for this biomarker, co-author Dr. Jeeyun Lee from Samsung Medical Center in Seoul, South Korea, said in a statement.
Seeking to validate Guardant360, Lee and colleagues evaluated the capacity of the test to detect MSI in 1,145 cell-free DNA (cfDNA) samples. In a study published online August 4 in Clinical Cancer Research, they reported that the noninvasive tumor DNA sequencing test was able to detect MSI with an accuracy of 98.4% and a positive predictive value of 95%, compared with standard tissue testing taken from medical records.
"Millions of microsatellites exist throughout the genome, but most of them are poorly suited for blood-based clinical genomic analysis," said co-author Dr. Scott Kopetz, PhD, from the University of Texas. "These results show that a carefully designed panel, combined with efficient DNA-capture biochemistry and sophisticated bioinformatics tools, allow for accurate, sensitive MSI detection."