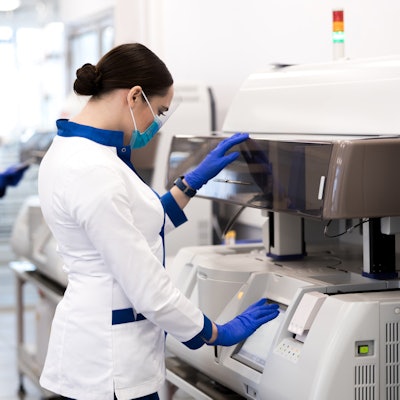 20/20 GeneSystems has launched an innovation acceleration clinical laboratory to assist developers of diagnostic tests in getting their products to market in the U.S. more quickly and cost-effectively by using a shared laboratory space.
Called the Clinical Lab Innovation Axcellerator (CLIAx), the laboratory gives diagnostic test developers access to instrumentation and staff. CLIAx comprises 3,000 sq ft of available lab space and testing equipment, including a polymerase chain reaction/molecular assay suite, as well as capabilities in next-generation sequencing, immunoassays, and clinical chemistry, according to 20/20 GeneSystems.
GeneSystems also announced it has signed an agreement with Australian diagnostics firm Minomic International to use CLIAx. Minomic is developing MiCheck Prostate, a blood test that estimates an individual's risk of aggressive prostate cancer.