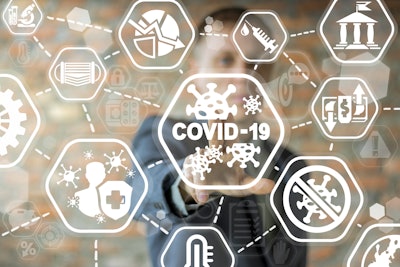 Hologic on Wednesday announced that the Biomedical Advanced Research and Development Authority (BARDA) has awarded it a $19 million contract to support the development of its SARS-CoV-2/Flu A/B/RSV assays and achievement of U.S. Food and Drug Administration (FDA) in vitro diagnostics (IVD) standards.
The two assays are Panther Fusion, which is currently under development in the U.S. and received CE marking in the EU in May 2022, and Aptima, which received Emergency Use Authorization (EUA) in May 2020.
The Panther Fusion SARS-CoV-2/Flu A/B/RSV assay is a reverse transcription-polymerase chain reaction (RT-PCR) test, while the Aptima SARS-CoV-2/Flu A/B/RSV assay uses Hologic's TMA technology, Hologic said. The assays run respectively on the fully automated Panther Fusion and Panther systems, the company added.
Funding from the BARDA contract will support clinical efforts to obtain nasal-sample claims using the Panther Fusion platform, in addition to full market authorization for COVID-19 testing of asymptomatic individuals, Hologic added.