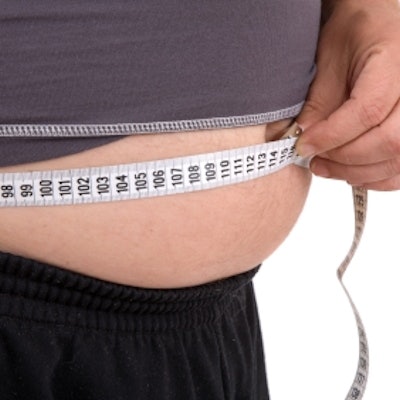 People with any degree of obesity are at greater risk of more severe COVID-19 symptoms and death, according to a study published July 16 in the European Journal of Endocrinology. Based on the results, researchers called for a better understanding of patients' metabolic profiles.
A body mass index (BMI) over 30 was associated with a significantly higher risk of respiratory failure, admission to intensive care, and death in COVID-19 patients, regardless of other factors like age, gender, and underlying conditions.
"Our study showed that any grade of obesity is associated with severe COVID-19 illness and suggests that people with mild obesity should also be identified as a population at risk," Dr. Matteo Rottoli, of the Alma Mater Studiorum University of Bologna in Italy, said in a press statement issued by the European Society of Endocrinology.
Though there is a link between higher BMIs and the severity of COVID-19, it is unclear why. Some have suggested that an impaired immunological response to viral infections, alterations of lung function, and obesity-related chronic inflammatory states may be associated. The next step would be to understand these mechanisms, according to the authors.
"Our hypothesis is that Sars-CoV-2 infection outcomes depend on the metabolic profile of patients and that obesity, interlaced with diabetes and metabolic syndrome are involved too," Dr. Rottoli said.