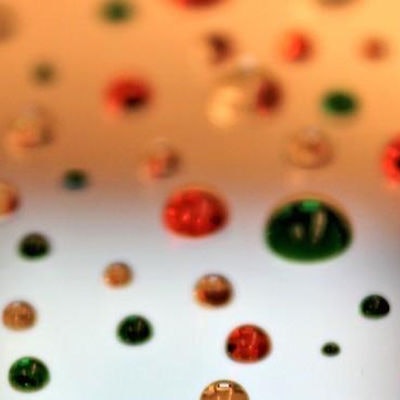 A point-of-care (POC) urine test for analytes associated with kidney stones could mean a cheaper, faster, and more user-friendly experience for patients, according to a study published in Science Advances. More accessible testing could help with prevention of the common condition, researchers suggested.
The study presented a new means of metabolic testing developed by researchers at Pennsylvania State University (Penn State) and Stanford University -- a droplet-based bioanalysis system called Slippery Liquid-Infused Porous Surface Laboratory (SLIPS-LAB). The idea is for testing to be done at the point of care with results in 30 minutes, as opposed to the norm today -- 24-hour self-collection, with specimens then sent to a lab and results delivered to the ordering physician in one to two weeks, Pak Kin Wong, PhD, a professor of biomedical engineering and mechanical engineering at Penn State, and colleagues explained.
A description of the test and evaluation in patients with kidney stones was published in Science Advances on May 22. After comparing results to standard lab methods, the researchers reported that SLIPS-LAB successfully detected solute concentrations in clinical urine samples and captured metabolic profiles of patients.
"Because these measurements were performed on urine samples from high-risk stone formers, the results support the feasibility of SLIPS-LAB for rapid, near-patient urine testing for metabolic evaluation of stone formers who are being evaluated for the first time or who are being monitored for treatment responses," Wong et al wrote.
The test's developers see potential advantages over current practice, which calls on patients to self-collect and store their urine in a container over a 24-hour period, a process they described as "slow, expensive, and inconvenient for patients." An estimated 19% of men and 9% of women develop kidney stones and recurrence is common, they noted.
Metabolic testing is recommended in clinical practice guidelines for patients at risk of kidney stones, such as those who are obese and/or who have had the condition in the past, but use has been hampered by its onerous nature, the researchers suggested. The authors envision their test would be used in physician office settings and has potential to be adapted for home use, allowing patients to monitor their urinary analytes and adjust their diets and seek treatment accordingly.
"Overall, SLIPS-LAB will allow detection in a timely and cost-efficient manner and provide actionable diagnostic information and personalized treatment suggestions to individuals with urinary stone disease," the authors concluded.