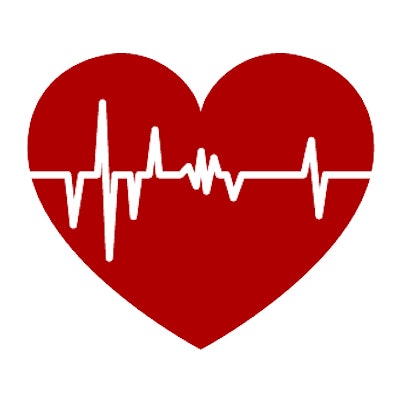 Though much is known about the nature and risks of familial hypercholesterolemia (FH), testing and diagnosis rates still fall far short, according to a global report calling for action that was published online January 2 in JAMA Cardiology.
The report reflects the findings from global meetings on FH policy that were organized by the Pasadena, CA-based nonprofit FH Foundation and the World Heart Federation. The authors concluded that few of the recommendations on FH issued by the World Health Organization in 1998 have been implemented. Consequently, nine out of 10 people born with the condition have not been diagnosed, predisposing them to high levels of low-density lipoprotein cholesterol (LDL-C), cardiovascular events, and death.
"The [No.] 1 barrier to care for the 34 million people worldwide born with FH is lack of diagnosis," Dr. Samuel Gidding, chief medical officer at the FH Foundation, and colleagues wrote in the special communications report in JAMA Cardiology.
The authors broadly call for FH screening, though they do not make precise prescriptions internationally. Rather, the coalition of policymakers, public health professionals, and patients and their advocates advised that planning be done according to "country-specific conditions and guidelines."
"Screening, testing, and diagnosis may be based on cholesterol levels (with cutoff levels adapted to the country/target population) or positive genetic tests for an LDL cholesterol receptor function defect," Gidding and colleagues wrote.
Separate guidelines should be created for severe and homozygous FH, defined as an LDL-C level of 400 mg/dL or more and/or the presence of pathogenic variants in FH-related genes, the group advised.
Risks are underappreciated
FH is more common than once thought, affecting an estimated 1 in 250 people worldwide. It's the most common genetic condition at the root of premature death associated with atherosclerotic cardiovascular disease (ASCVD), yet clinicians around the world underestimate its prevalence and risks, the authors noted. Gidding and colleagues stressed the need to improve awareness of how the disease is passed on in families and to begin the treatment of patients in the first two decades of life.
"General awareness about the high cardiovascular risk entailed by high cholesterol levels is widespread, although not specifically about FH," the authors noted.
Treatment options for high cholesterol include widely available, low-cost statins, as well as more expensive branded proprotein convertase subtilisin/kexin type 9 (PCSK9) inhibitors.
"Popular press and media often have incorrect information about statin safety and other lipid-lowering treatments," Gidding et al wrote.
The risk for FH has been addressed in different ways by different countries. There are examples of best practice, the authors noted, with up to a 76% reduction in premature cardiovascular disease rates through early identification.
In the U.S., guidelines from the National Heart, Lung, and Blood Institute strongly recommend universal cholesterol screening between the ages of 9 and 11, and then again between the ages of 17 and 21, the group wrote. Furthermore, when there is a family history of cholesterol disorders and/or heart disease, screening is advised for children at the age of 2.
The authors acknowledged that more research is needed to build on observational data linking FH with outcomes and to overcome inertia.
"Consensus has not been achieved on the exact timing of treatment initiation, FH-specific LDL cholesterol level goals related to early treatment, and the value of universal screening to identify FH," Gidding et al wrote.